Grab a coffee and snuggle up with this one…we're sharing the love of flowers! We see so many wonderful suppliers here at the barn and wanted to share their amazing work with you all – it's fascinating to see life behind the scenes and the incredible work that goes into creating that dream wedding! With that in mind here's a little insight into Jemma's life in her little flower shed…bloomin' marvelous!
1. When did you first realise working with flowers was the career for you and when was The Flower Shed Oxford established?
I just simply knew there was a creative role out there for me that I had to fulfil, somehow, somewhere and being a forever fan of nature and in awe of it constantly around me, it became my zen. My place of peace and wonder. As I got older this grew and grew. I found a local florist in Oxford, walked in and asked for a job. Just the smell alone, got me hooked. That leafy tree smell of a florist shop. The rest is history! Years went on gaining experience, college was alongside that in the early days, and my role turned into running a flower shop on behalf of someone else. Then I took the massive step to go at it alone in 2015 when my little baby – The Flower Shed Oxford came into its own.
2. How would you describe your style of floristry?
Rustic. True to myself. True to nature. Full of foliage – I just adore the green stuff. I would make bouquet after bouquet of all foliage. A bundle of moss gets me, let alone any flowers. Letting a flower speak for itself with its friends alongside it, is my thing.
3. The Tythe Barn is a big old barn – what or which flowers or installations do you think work really well and why?
Ahhh where to start on the barn!! The length of the barn works on the eye best, (for me anyway) as banquet tables. The stretch of beams width ways works deliciously with the bare wooden tables length ways. It brings the room together. Dressing the long beefy tables with lengths of yummy foliage is my kind of yummy. Taking the foliage up onto the corners of the thick wooden beams brings the height of the room inwards. Collectively making the entire barn cosy and rustic. I also very much like hanging hoops of flowers and foliage from the trees outside!
4. When discussing wedding flowers with our Tythe Barn couples over the last year, what have brides requested the most?
Beam Décor! Defo. I think my Brides appreciate my love of foliage and how it takes the room to another level adding nature in a very natural way. No tightly conformed shapes, just naturally done and of course, the customary Milk Churns. Who would have a wedding at the barn without using those beautiful Milk Churns? They are versatile for the entire day!
5. We all see what wonderful floral arrangements you create, but tell us a bit more about what your job entails leading up to a wedding day here at The Tythe Barn?
There is tons of planning and organising that takes place behind the creations you guys see at the end. The endless trips to market, the early mornings, cold and wet, windy and boiling – us Florists work through it all and with a product that needs care like a new born baby! Then there's the rapport with our Brides and Grooms and the meetings and planning and quoting…. see! It's not just playing with pretty flowers 😊 but working at the Barn is dreamy for me. I love the staff and am in constant contact with them peeps to work together as a team, and that we really do.
6. What would be your most important piece of advice for couples when planning their wedding flowers?
If it isn't an instant recommendation, go round to two or three florists, because you'll know instantly who is right for you, it's not just about budget or location. It's the feeling you get with that person, that florist who wants to do you proud. You'll work together to get your dream flowers for your day, you must feel comfortable. The other must is experience. Your florist should fill you with ideas for the venue and you must come away skipping after meeting with them!
7. What do you love most about working at The Tythe Barn?
THE PEOPLE! And of course, for me – all the natural wood.
8. What would you say has changed the most since you started out as a florist?
Trends. When I started out, it was simply making someone smile with flowers, any flowers! But maybe just in their favourite colour or what their Gran had. Now, a lot of choices are based on trends, so it's really important to stick with what you love, not what social media is putting out there.
9. What's the best part of your job running The Flower Shed Oxford?
This is tricky, but it's got to be, doing things my way. I longed for the freedom of creativity after working in shops. Without effort or trying, my little brand came into its own simply through my own love and beliefs. My Brides see that and come to me for sharing that very same love of style. Secondly, the inward peace that working with nature gives. Its like a shut down to everything else and a world of Jemma and her flowers happens in those hours. It's my own bliss.
10. Who are your top three industry professionals that inspire you the most within the wedding industry?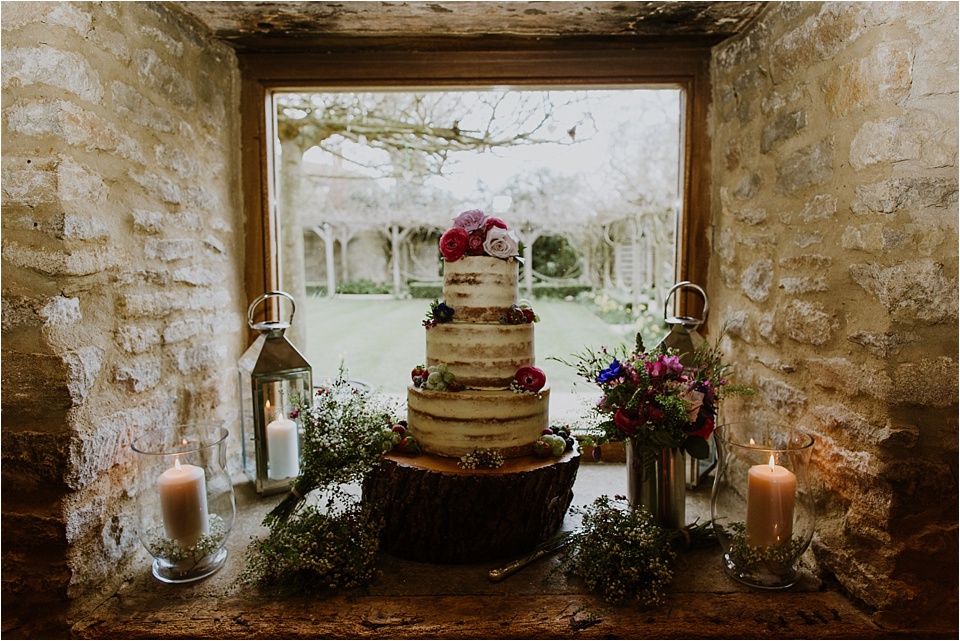 Lauren Wheeler Artistry – she's inspiring as a business woman, a friend and knows exactly what she's doing.
Karen, Cakes by Kit – She is the most down to earth lovely women and a joy to work alongside. Together we work and make that couples cake dreams made real.
Matt Parry – He's so cool. His creativity with individual, different shots constantly inspires me. He never fails to make every wedding at the barn unique.
Credits
Photography credits:
Sally Forder at Binky Nixon Photography
Tom Wood Photography
Kari Bellamy
Juniper Green
Claudia Rose Carter
Jamie Waters
Kevin Mullins
Matt Parry
Ilaria Petrucci
Deb Porter
Alexandra Jane
First Sight Weddings
Olivia Whittaker
Love Jemma's style? Get in touch as Jemma is one of our wonderful recommended suppliers… or head to her website.